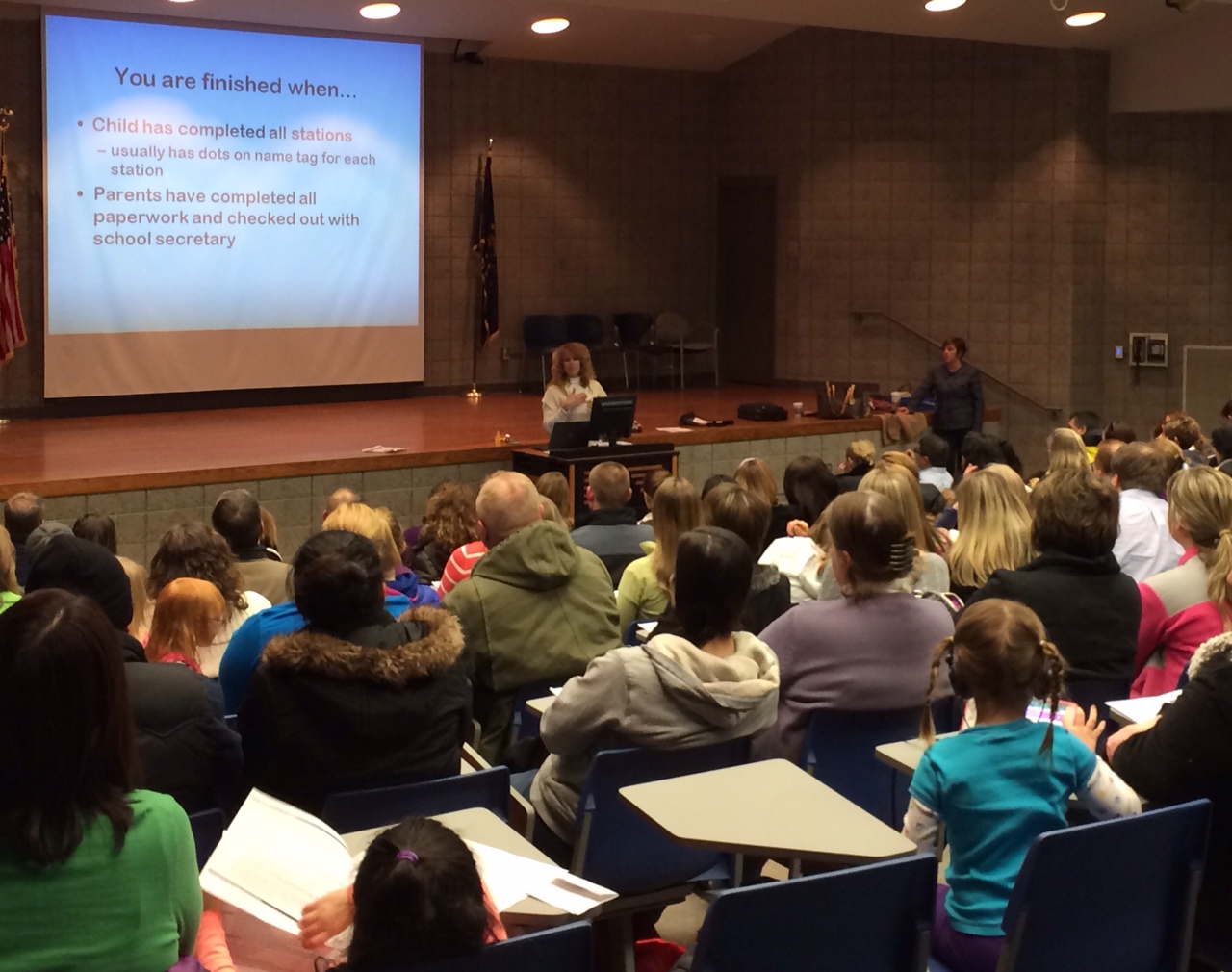 Kathi Tucker and Theresa Schoon presented information to a standing room only
crowd at the recent Kindergarten parent night. Lake Central's elementary schools
look forward to serving the next class of students in the fall.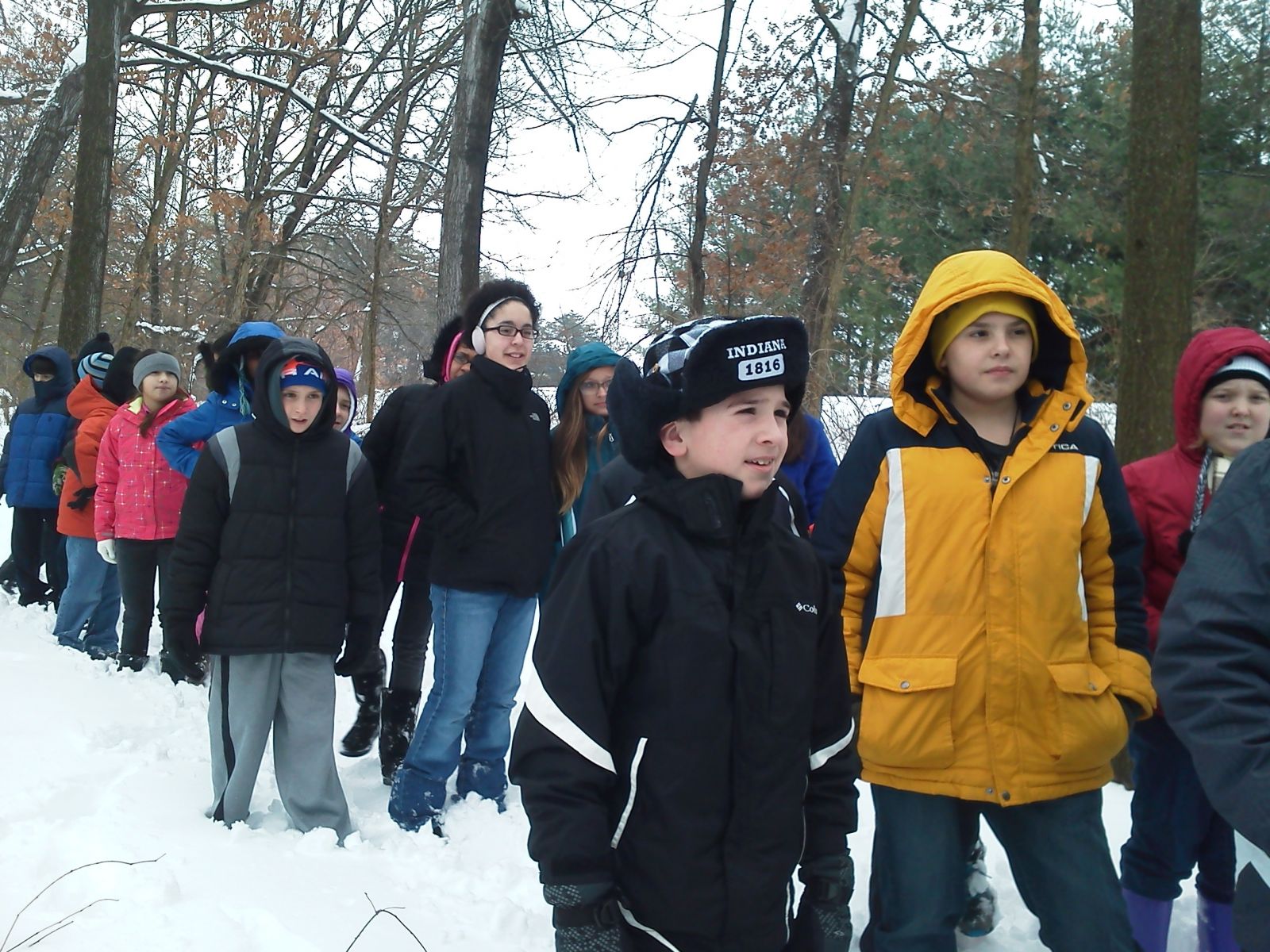 Grimmer Middle School's 5th grade students from Mrs. Jennifer Howe's class
received a free guided hike at Taltree Arboretum last month after winning
the "Trail of Scarecrows" essay contest in November.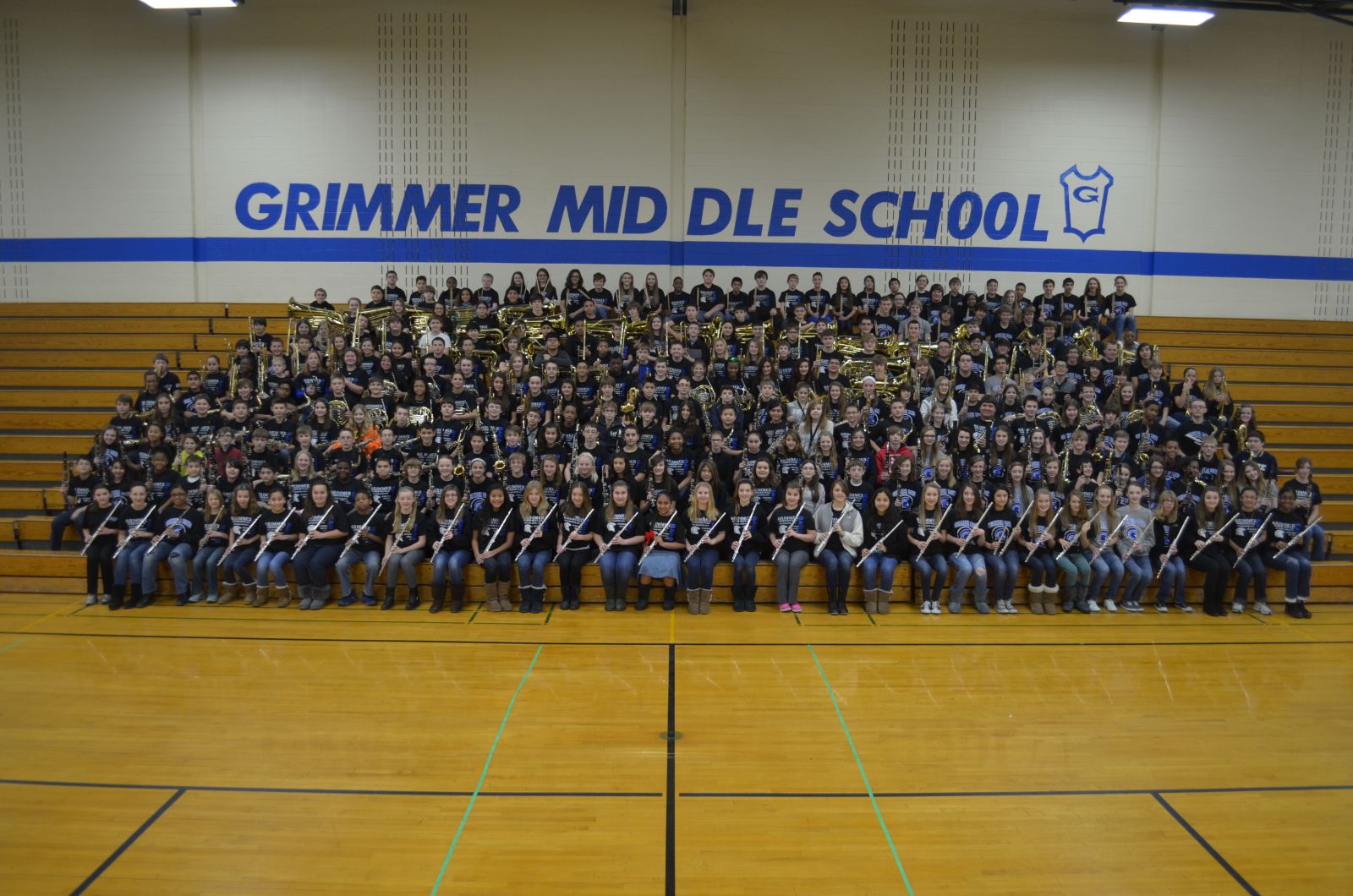 The Grimmer band is over 300 strong for the 2013-2014 school year.
Congratulations to Mr. Gore for providing such
rewarding experiences for Grimmer students!!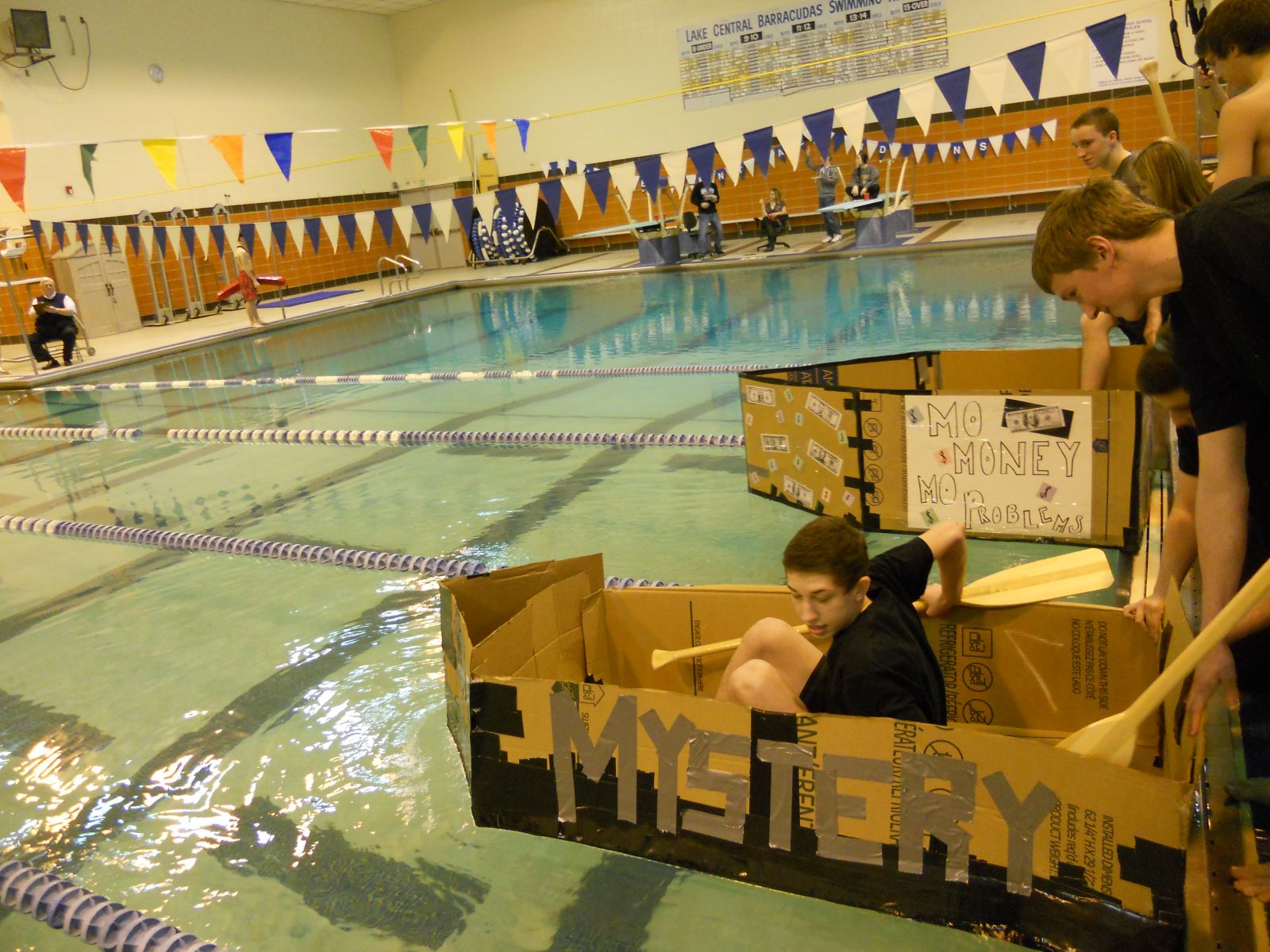 Students from Ms. Ellis' Physics class prepare to race in the 1st Annual
Cardboard Boat Race on December 10, 2013. School Board member
Howard Marshall can be seen at left preparing to judge the competition.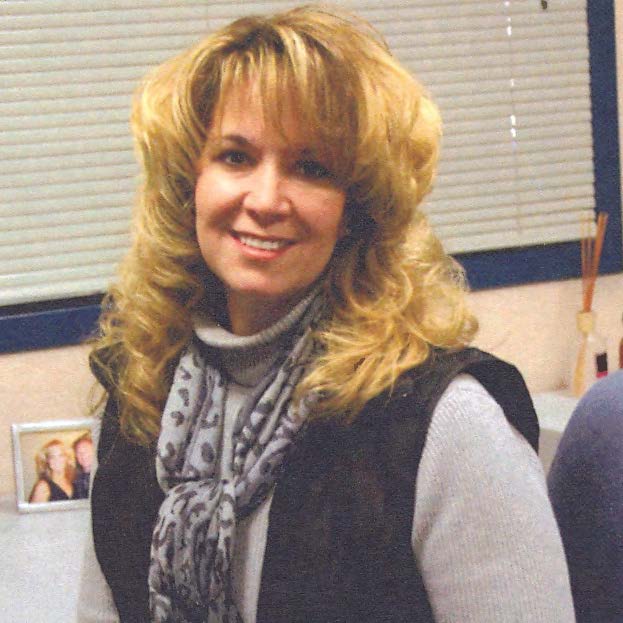 Advocate for Children By Day - Punisher of Pins by Night
Homan Elementary Principal Kathi Tucker was recently inducted
into the Greater Calumet Area Bowling Association Hall of Fame.
Kathi consistently carries a 200+ average and has
thirteen (13) 300 games during her illustrious career.
Congratualtions Kathi!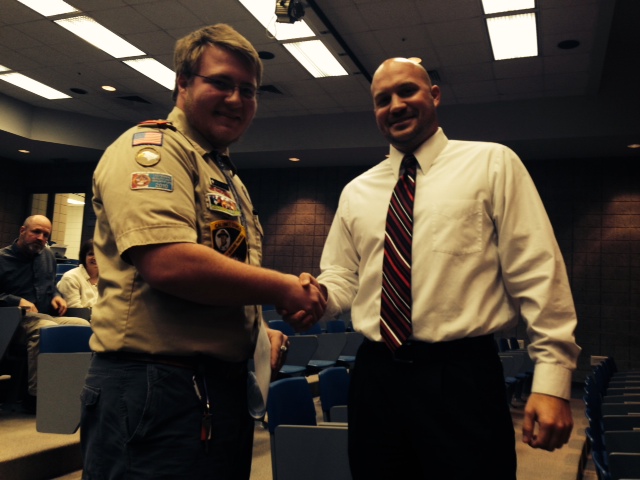 Daniel Revoir, LCHS junior, receives congratulations from Principal Robin Tobias
and recognition from the School Board for achieving the status of Eagle Scout,
the highest rank within the Boy Scouts of America.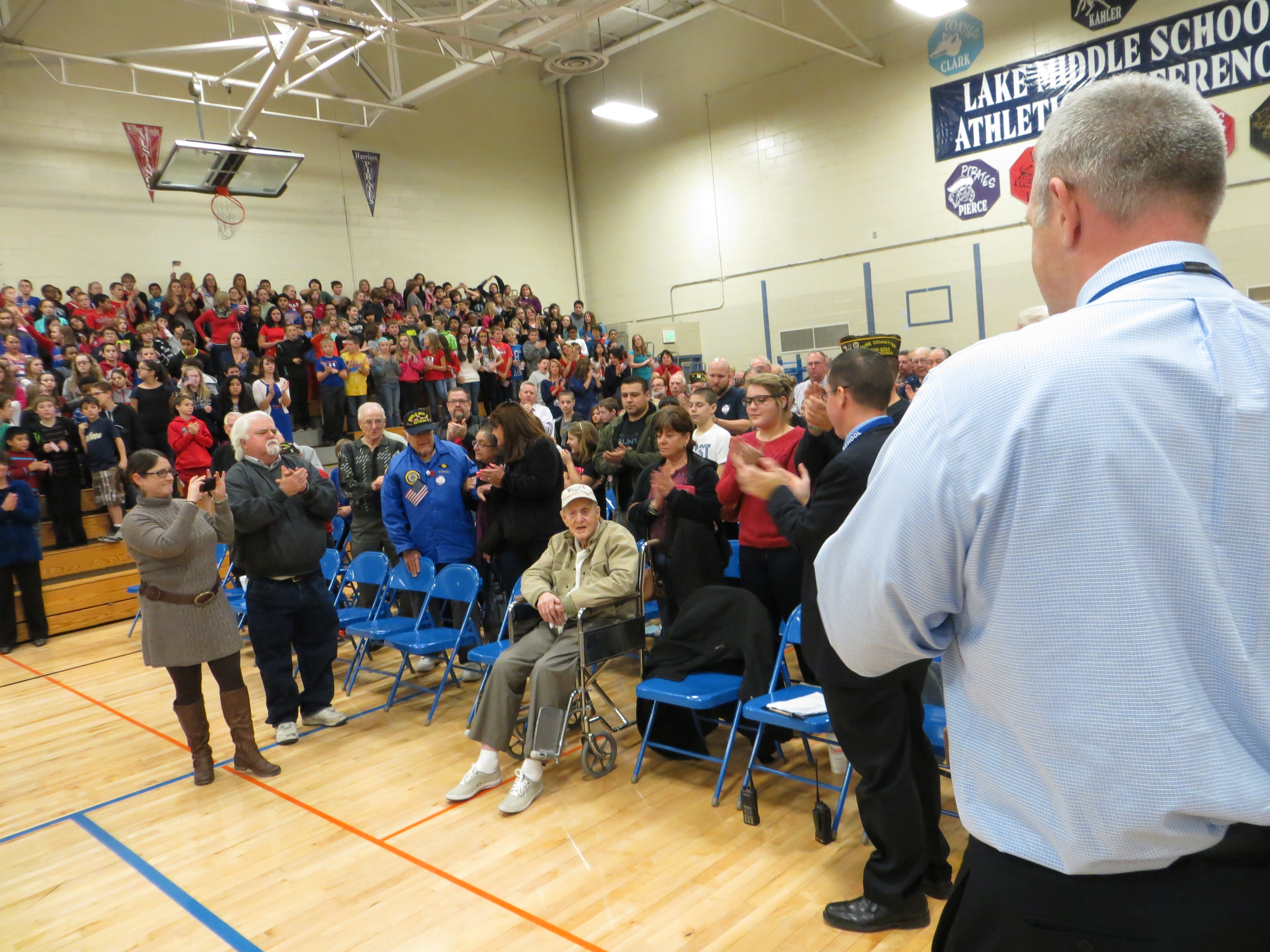 In the picture above, John K. Smith, WWII veteran and bombardier
receives a standing ovation from the enthusiastic crowd at
Kahler Middle School. Lt. Smith spent 7 months in a prisoner of war camp
in Germany after being downed on his 18th mission. Lake Central thanks
Lt. Smith and all veterans for their service to our country.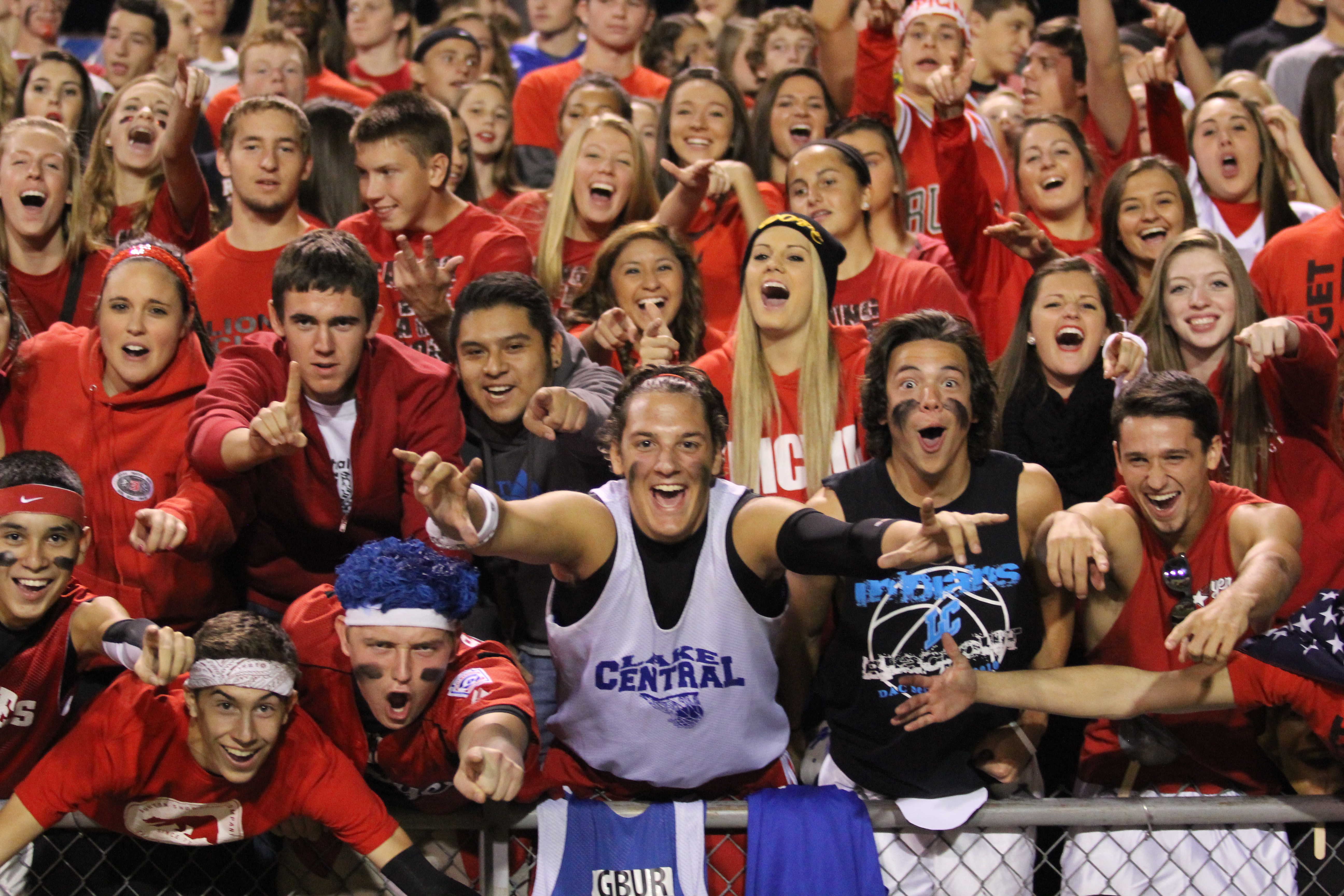 Lake Central High School Students enthusiastically cheer
on the football team in their game against Merrillville
while sporting their "Red Out" t-shirts. The student and team fundraiser
generated a $1650 donation to the American Heart Association.



The Tribe of Pride proudly displays their medals after being named
1st Place and overall Champions at the BOA competitions in Toledo.
---